One of the most famous resorts in the Carpathian mountains is the city of Kosiv, situated at the foot of Pokutsko-Bukovinsky Carpathians at a height of 450 metres above the sea level. Vacation in Kosiv is great at any time of year: mountain skiing in winter (there are three alpine ski bases), and green tourism in summer. 
Kosivschyna is a unique picturesque corner of Ukrainian Carpathians, a region of high mountains, swift streams, clean air, hardworking and enthusiastic people. Kosiv region is famous for its wealth of natural landscapes, various flora and fauna, clean mountain air and mild climate, its customs and rituals date back to antiquity. The originality of the land, rich flora and fauna, unique treasure of natural ecosystems, which preserved rare surviving species of flora and fauna and, as elsewhere in Ukraine, folk customs and traditional culture attract numerous tourists. 
The territory of Kosiv area belongs to the National Natural Park "Hutsulschyna" in towns and villages located numerous monuments of history and culture. The most popular is the famous Kosiv Market. Tourist can buy there pottery, carpets, embroidered clothing, articles of iron, leather, fur and many other beautiful and useful things. 
Kosivschyna is the land of rampant highland river Cheremosh and famousfor Gutsul folk arts picturesque village Kosmach. Today in Kosiv live and create pieces of Folk Art Honored Master of Ukraine Mykola Korneluk, Roman Strynadyuk, Dmitry Pozhoduk, Valentina Dzhuranyuk, Paraska Boruk, Oksana Beysyuk, Michael Trushyk, Nadiya Verbivska and otherswho deserve a long title. 
A colorful Hutsul clothes and traditions that date back to ancient times, leave an unforgettable impression on those who ever visited the Kosiv. 
The district (an area of 51 hectares) are 15 tourist and recreational facilities that can accept simultaneously over 1200 recreating people. 
Mountain skiing in Kosiv
Ski resorts of Kosovo region are located in villages of Kosove, Sheshory, Yavoriv. In Kosovo there is a ski raw of 1200 metres length. The village Sheshory situated at an altitude of 600 meters above sea level, on a hillside Pasichna. There is a lift and trail length of 900 meters. In village Yavoriv there is a lift and trail of 350 meters length. 
Kosiv Vacation Spots
• 133 monuments of history, culture and architecture; 
• 3 branches of riding on horseback; 
• airfield, where five-time World Champion with aerobatics guide tourists to climb into the sky on sports Yakovlev Yak-52 and see the beautiful landscapes of the Carpathians. 
In addition, everyone can: 
• became a beginner-rock climber; 
• travel sport riding thoroughbred horses; 
• meet in the workshops of craftsmen from egg-painting, pottery, carving, weaving and embroidery; 
• view the permanent exhibition of works by artists and folk artists in the Gutsulschina exhibition halls regional organization of the National Union of Artists of Ukraine; 
• enjoy rafting on the turbulent waters of Cheremosh; 
• swim in mountain rivers with lots of small waterfalls; 
• see unique species of medicinal plants; 
• make climbing the highest peak of the Carpathians - Mount Goverla; 
• hear sounds of trembity and to meet with craftsmen who made his own dulcimer, violin, flute, drymby and trembity; 
• listen to the charming melodies of Gutsul triple Music;  
• try favorite dishes of Highlanders - nutritious, clean and very healthy, including: Banu, partying, cheese, vurda, mushrooms, dumplings with blueberries (afynamy), etc.; 
• visit Smodnyansky Fair and buy authentic workshop wood, metal, ceramic, beads, wool, etc.; 
• visit the park sanatorium "Kosiv"; 
• visit historical, culture and architecture monuments.
Hospitality in Kosiv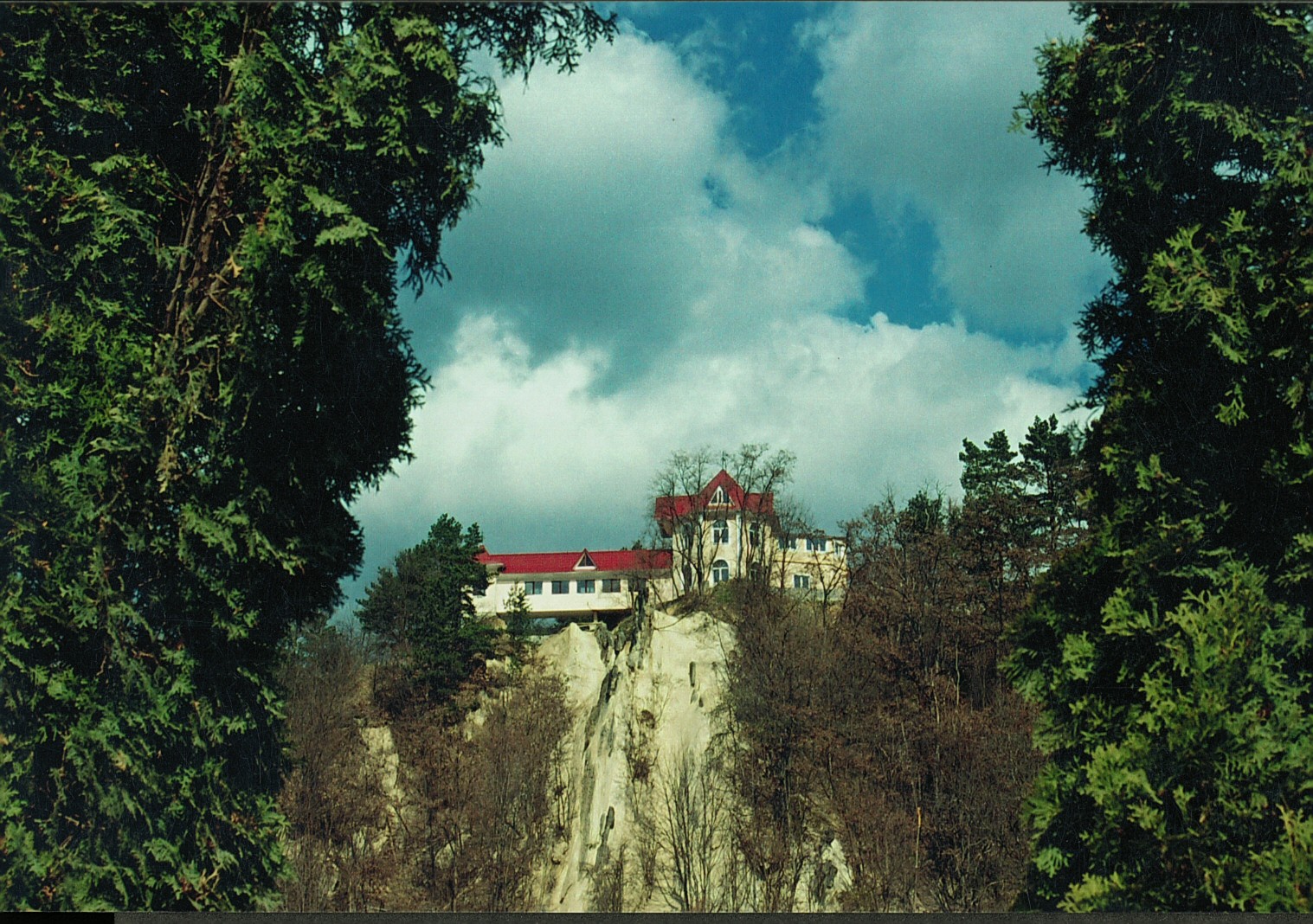 The city and its suburbs have a large selection of accommodation: hotels, resorts, guest houses, the vacation rentals for every taste. Adherents of the national cuisine will like a large number of local restaurants, cafes and bars. 
Gutsulschina attracts tourists from Ukraine and abroad at any time of year. Hospitable and friendly people always welcome guests and are ready to arrange for each active and fun vacation. 
Rural green tourism  is increasingly popular in the area. Today more than 50 farmers are ready to host guests in their houses. 
Thus, genuine joy and opportunity to appear in the embrace of nature wait for you here at every turn! People who live here, always welcome guests in their houses. You will enjoy there not only fantastic mountain views, clean air, crystal springs of healing water, but also excellent hiking, unforgettable and unique experience.
So welcome to Kosiv vacation! Carpathians call!
Video of Rafting on Cheremosh River