Tips on accommodation in Ukraine
Your vacation can be spoiled if you're not lucky with the readout of housing. On arrival to the resort town, you will be attacked by a crowd of brokers, with proposals to pass housing. Each will try to persuade you, praising their rooms and apartments. We have identified the main tips you should follow.
Do not rush! 
When you arrive to Yalta,
Kyiv
, Koktebel, or any other city of Ukraine, your bus will be surrounded by brokers, with proposals to hand over housing. Each of them will try to persuade you that he has the best conditions and affordable prices. Although in reality this may not be the truth. Do not hurry with your choice of accommodation in Ukraine
, try to listen to all proposals, ask the most unexpected ask questions, find out the exact location of the proposed housing, payment terms, and only then make your decision. 
Buy a map of the city, or download it on the Internet. This will help you when choosing an accommodation. Brokers could show where the proposed housing to be right on the map, because so many of them say that the sea or the city center are very close. But in fact the accommodation can be located on the outskirts of the city, close to the motorway, or other object that does not improve the quality of your vacation.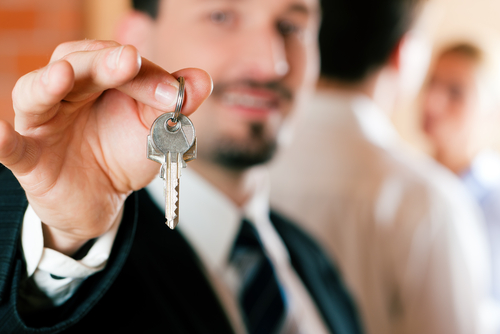 Make an advance
Try to agree in advance with the owner about renting housing. This can be done through our catalog or other people who have already traveled to the Ukraine, and got contacts of owners of apartments. In this case, you can discuss all the details in advance, for example, whether you will be met, determine the exact date of arrival, solve all financial problems and find accommodation. Ask to meet you at the station, not to spend money on taxis or use inconvenient public transport. Make sure that your accommodation was reserved and would be free in anticipation of your arrival. Find out location of your future housing relative to vacation spots and town center. Find out rates of accommodation in Ukraine  in which currency, for one person or for the entire living space and over what period - day, week or month. Who pays for electricity, gas, telephone, hot water and other utilities. It is important to know before your arrival.
Accommodation without intermediaries
It is better to rent directly from owners, without intermediaries. Otherwise you will have to decide all questions with a broker, who will not give you clear answers. In addition, brokers wind the price, and you can not haggle with them.  It is possible to haggle if you have business with the owners.
Do not give your passport
Apartment owners and brokers very often ask to give them a passport to stay in the apartment, so they had the guarantee that you do not steal, or harm their property. Do not do it! What are the guarantees that you get it back? After all, we are all humans, and where you'll find that real estate broker with your passport? In Ukraine, there are cases when stolen passport used to borrow money or record a company. This certainly would not bring you anything good. In an extreme case, prepare a photocopy of your passport, so that the owners were not afraid to admit you.
Pay attention to the neighbors
If you are not able to rent a single housing, and occupy only a room, then take a look at neighbors who live close to you. If they seem a bit strange, do not leave money and documents in the house, especially if the room can not be locked with a key. Try to meet them, behave politely, but without familiarity. They have the same rights as you. If you rely on self-esteem, you must in turn respect them as well.
"Do you have water?"
In Ukraine, sometimes there is a problem with water and other utilities. There are cities in which water is constantly switched off, so it is worth to check the availability of water at the tap in your future accommodation. Ask the neighbors about the water, because - from the broker you will not hear the truth. You also should ask several more questions. The room is located in an apartment or cottage? Who will pay for utilities? Is there a landline phone for emergency communications with family and with an owner of housing? The presence of hot water and a way to get it - the central municipal water supply or boiler? Ask whether the accommodation in Ukraine is equipped with air conditioning or climate-control system.
The universal advice
Pay attention to the proposals in our Travel Directory, visit forums with reviews of tourists. Gather as much 
as possible 
advance information about the place of your future vacation.