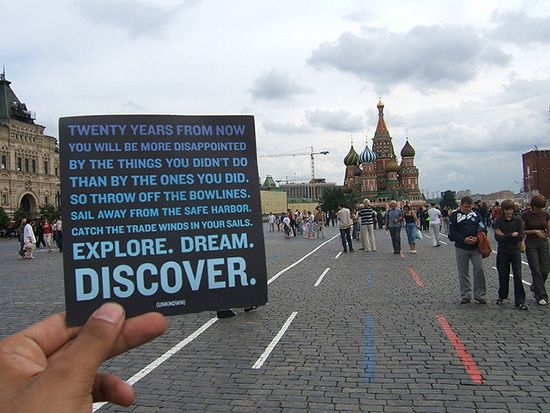 Everyone wants to see things that are less 'touristy' when they travel. One of the most common questions people ask online is how to see places off the beaten path when they head to a new place. They want to know the attractions that aren't going to be in every guidebook or on every paid tour.
It is easier when you know where to look for details on those lesser known attractions. If you are looking for a truly unique experience, here are some tools to help you out.
Atlas Obscura

All over the world, there are unique (and sometimes straight up weird) attractions that you have never heard of. Atlas Obscura is the biggest database filled with those places. From a bar that serves cold drinks amidst yodeling animals, to a ghost town that has been perfectly preserved so you can get a taste of the wild west as it truly was, there are some fascinating locations across the globe. Know of something interesting in your own home town that isn't on their site? Found something weird as you were visiting a new place? You can send in your own tips.
Shiroube

Sometimes the best way to get a taste of a place is by speaking to someone who actually lives there. You can hire people at reasonable rates to take you on a tour of the city, and specify that you want to avoid tourist heavy areas and really see what is around them. This site lets you find a guide based on location, interest and more. These are generally amateurs, so don't expect anything like an official, historical tour. Instead, enjoy a chance to see the way locals live, where they go, and have a pleasant experience with someone interesting and knowledgeable from the perspective of a citizen of the region.
Roadside America

America is full of roadside attractions that can get pretty weird. Some of them are straight up macabre or disturbing. If that is your kind of thing, you have to check out Roadside America. From historic (but unknown) locations to small, bizarre attractions, you can find them here. For example, transparent statues of women, or giant sewing needles. The US is a huge place; you won't believe some of what you can find hidden away in all that space.
Strange Travel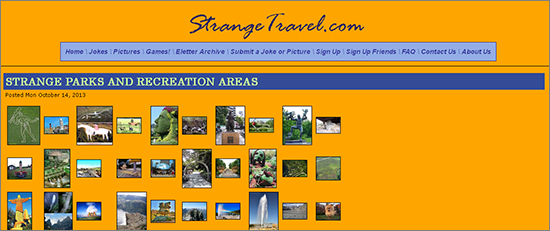 Find weird religious sites, mysterious locations, quirky businesses, creepy museums and everything else you could want here. It is a much simpler site than many of the others, but it will give you a lot to plan into your trip.
Pinterest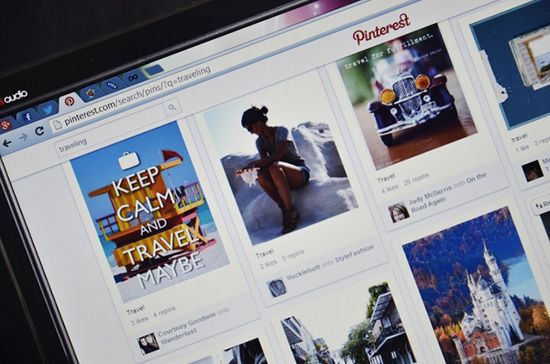 It is a well known fact at this point that Pinterest is a site created to suck all the productivity against anyone who wanders onto their addictive boards. At least, that is what it feels like. But it can help you in many ways, too. Their travel section is full of photos taken from avid travelers and locals who are eager to show off spots you may have never heard before. I have found some incredible little towns, cities and locations thanks to this site that I never would have discovered otherwise.
Trip Advisor Forum

Seeing a thread asking where the least touristy attractions in a city are located is common on this forum. You can ask yourself, or go through to see the answer already given to previous queries.
Do you know of some good sites or tools for discovering lesser known attractions while traveling? Let us know in the comments!
Michelle is the social media strategist for Dobovo.com offering a wide range of apartment search tools. Michelle had to move to Ukraine to get employed at the job of her dream!